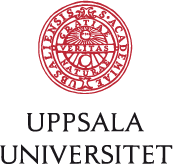 IT SUPPORT - DEPARTMENT OF MATHEMATICS
---
The Department of Information Technology - System Support Group is responsible for the IT support at your department. We help you with computer issues.
The first Wednesday of the month we have a maintenance window where we might work with the systems, this can cause limited availability of the computer systems.
---
Service Wednesday in January 2020
The first service window next year (2020) will be on Wednesday, January 8, approx. 8 a.m. - 12 p.m.
---
Service Wednesday December 4
The service is finished
On Wednesday, December 4, we will do system maintenance on the Linux servers at the Math Department.
Time: 8 a.m. - approx. 12 p.m. We will let you know when the work is finished.
This will affect for example the Thinlinc system, the Department file server, the Haddock cluster and www2.math.uu.se.
Please, save all your work on the Department file server and log off from the Thinlinc system (if you are working there) before 8 a.m.
---
Mathematica
Mathematica is upgraded to v. 11.3 now. See information on how to run the application from Abel and from the Haddock cluster here.
---
Archived announcements
---
Contact us
Printers
Order computers and computer gadgets
ThinLinc
www2 and web sites
Server resources
Email